The soaring value of cryptocurrencies added another name to the list of the world's wealthiest billionaires on Wednesday with the introduction of Coinbase, the US's largest cryptocurrency exchange, on to the Nasdaq stock exchange.
Brian Armstrong, Coinbase's CEO and co-founder, has a 20% stake in the company which analysts expected to be valued at between $65bn and $100bn. Shares surged 58% when the sale started valuing the company at about $100bn and making his net worth $20bn.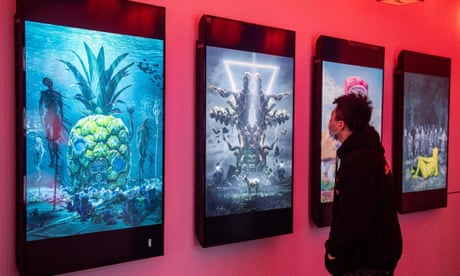 Surging prices for assets including stocks and cryptocurrencies led to the creation of a record-breaking 2,755 billionaires last year, according to Forbes annual billionaire poll. At $20bn Armstrong would enter the list at 88th place, ahead of the former Google boss Eric Schmidt.
Armstrong co-founded the company in 2012 with Fred Ehrsam, who also became a billionaire on Wednesday, with the goal of making cryptocurrency accessible to the masses. At the time, those looking to invest in bitcoin needed some basic programming skills to operate bitcoin's network. Now, users of Coinbase can purchase 50 types of cryptocurrencies on the platform, the most popular of which are bitcoin and Ether.
On Wednesday morning, Coinbase appeared on Nasdaq's stock exchange under the ticker "Coin" with a starting reference price of $250.